Hey guys,
With all the shit that's been going on in this world today, it's always good to be prepared. If you've been playing games or watching survival movies then you probably know what some of the emergency, essentials survival stuff that you need to have tucked away.
If you're used to outdoor life, you're probably already experienced in survival skills. To live off the land and find a safe place to hide or stay. For those living in the cities would be more difficult because, food and water would be scarce as there are more civilians.
Unless, you're already stocked with plentiful of water and food supplies that could last 3-6 mth. Of course, it would be better if you have your own land or farm where you can grow your own food. People, in the cities would have already crashed malls and shops for essentials. Forget about civility.
The problem is, would it be enough?
I wonder, if government are prepared in case of emergencies. They're probably more prepared than us. But, for their own survival. In case, of war where food and water are the most important components of survival. Especially, in cities where there are more people to provide to.
Case, in point. Just look at the devastation in africa. There are children who is dying for lack of food and water. Tribes, that would kill for power and control. They have no qualms of killing anyone in their way. All for the sake of their own survival.
If that same chaos, happens to cities. Where people don't grow their own food. Where they're too used to abundance of food imports. People rely too much to the government for water and electricity. Are they prepared for the worse?
That's why, no matter where you are or who you are, you should always be prepared and don't take things for granted. In situations where everyone will be panicking, clamouring for medicines, water or food supplies. It's a peace of mind, to know you're well covered and safe inside your home.
Here's probably what you should have for home security or emergency essentials, survival kits prepared for yourself or your family:
This is not an exhaustive list and also depends on where you live or what you already have and needs. The important thing is to slowly build up your emergency survival items.
Note: All links will open in new window. And, might also already be sold out. I might also add more to this list later. You can also look out for items at your local store that you might find useful.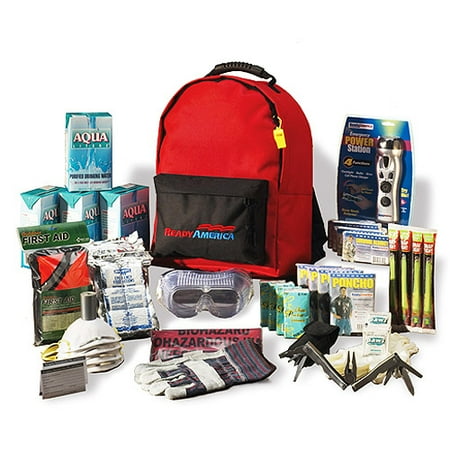 Grab 'N Go Deluxe 3-Day, 4 Person Emergency Kit with Backpack
You can prepare for earthquakes, floods, tornadoes, fires, or any kind of natural disaster using the Grab 'N Go 4 Person Emergency Kit. This Deluxe 3-Day Emergency Kit is skillfully assembled by Ready America. It can support a family of four for up to three days. The kit contains four ponchos, 2,400 calorie food bars, liter-sized bottles of water, survival blankets, 12-hour emergency light sticks, gloves and much more. All the essential things that you need to survive a disaster are packed in this compact emergency kit backpack that can be help protect your family. Get the Grab 'N Go 4 Person Emergency Kit to help be prepared for any emergency that may crop up.
Midland - XT511 22-CHANNEL GMRS EMERGENCY CRANK RADIO WITH AM/FM/WEATHER ALERT - Silver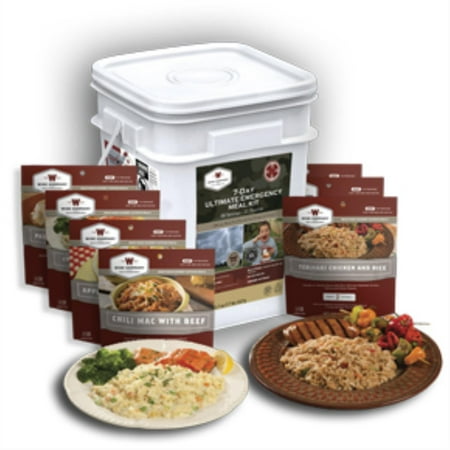 Wise Company FS7D Ultimate 7 Day Emergency Meal Kit
The Wise 7-Day Ultimate Emergency Meal Kit comes packed in a reusable plastic storage bucket. Included with the kit are four servings per day of food for a total of 12 servings of 20 oz lunch and dinner entrees. This Wise emergency food kit comes with the following meals: Noodles and Beef in Savory Mushroom Sauce, Pasta Alfredo with Chicken, Teriyaki Chicken and Rice, Creamy Chicken with Vegetables and Pasta, Cheesy Lasagna with Meat, Apple Cinnamon Cereal, Crunchy Granola and Chili Mac with Beef. Your kit also includes 16 servings of Orange Delight drink mix. Wise survival foods are useful during emergencies and can help you and your family obtain nourishment until things return to normal.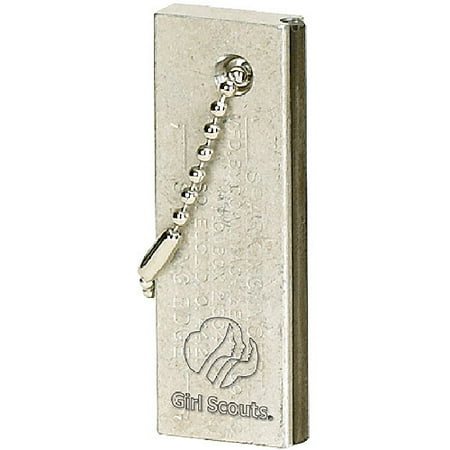 Magnesium-Based Easy & Quick Emergency Fire Starting Tool
Use this magnesium fire starting tool help start a fire in a hurry.
Augason Farms Emergency Food Ready Cuisine Entree Variety Emergency Food Storage Kit, 6 count
Family owned and operated since 1972, Augason Farms believes that great taste is a tradition worth preserving. Crafted with a focus on taste and nutrition, their products are manufactured to the highest standards. Let them provide you with delicious peace of mind. The Augason Farms Freeze Dried Food Storage offers a selection of popular, delicious, quick and easy-to-prepare entrees made with Freeze-Dried meats for the very best texture and taste. Prepared in just 20 minutes by simply adding water and cooking, this Augason Farms Food Storage Ready Cuisine Entree Variety Kit, 6 count are so good you'll want several packs in a truly comprehensive food storage program. Specifically designed to be top-of-the-line, palate-pleasing dishes, the Augason Farms Emergency Food Storage Kit is perfect anytime when a quick and easy, home-style meal is needed in a hurry. And for the same reasons, these are superb meals for outings, too.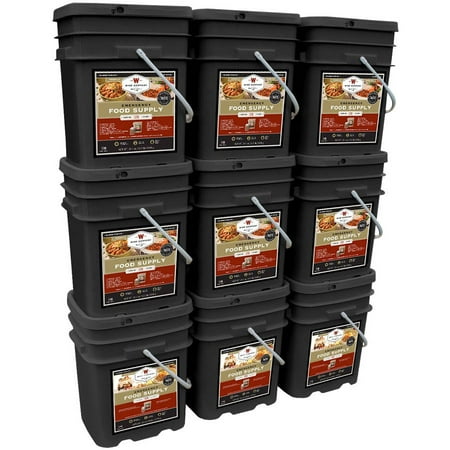 Wise Company Combination Breakfast/Entree & Soup Emergency Food Supply Kit, 1080 pc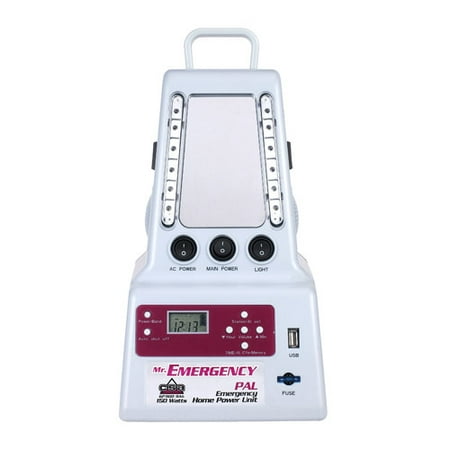 Mr. Emergency Mr. Emergency 150 Watt Portable Generator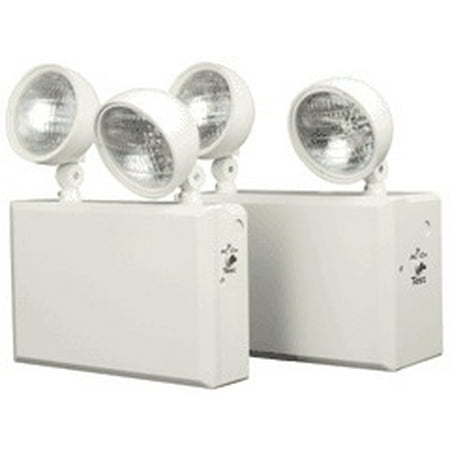 Morris Products 73170 Emergency Lighting Unit With Remote Capacity 100W 6V
Guardian Survival Gear Guardian Survival Mini Emergency Kit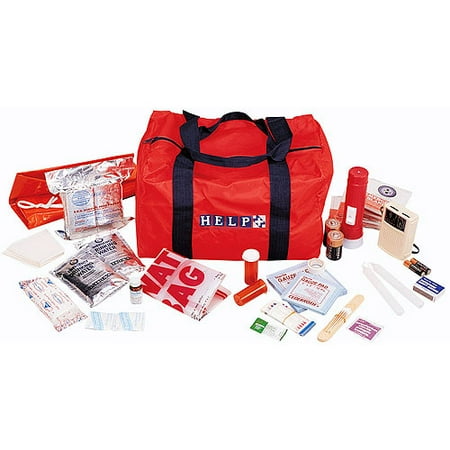 Stansport Earthquake/Emergency Survival Family Kit
The Stansport Earthquake/Emergency Survival Kit is designed to support your family during catastrophic events. It includes a three-day supply of food, water and medical supplies for four people. This family survival kit comes in a sturdy carrying case that is made from heavy-duty materials for lasting durability.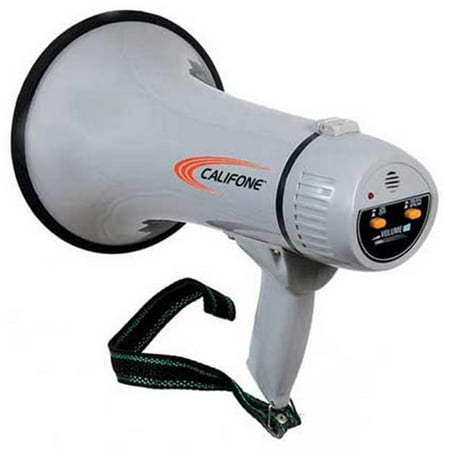 Califone International PA-15 15W Bullhorn PA With Emergency Siren
Cobra - Cobra Cxr725 Two Way Radio / Walkie Talkie - Black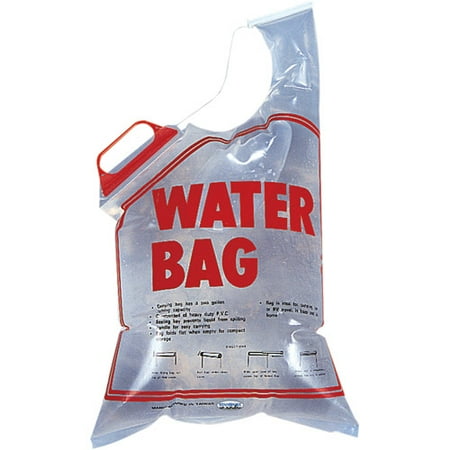 2 Gallon Water Bag
The 2 Gallon Bag for Water will help keep your liquid clean for drinking and other applications when you are out camping. It is made out of a heavy-duty, durable PVC material and comes with a carrying handle for easy portability. The camping water bag has a sealing key closure that prevents contents from spilling. It folds flat when empty for compact storage.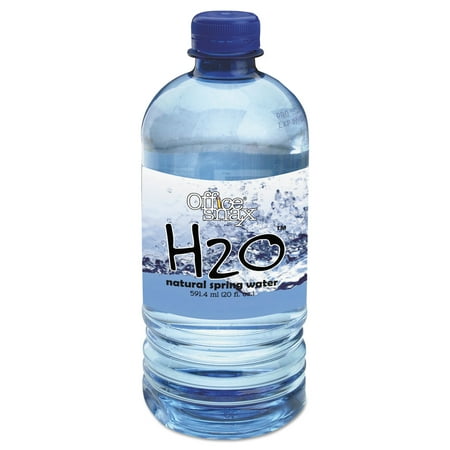 Office Snax Bottled Spring Water, 20 oz bottles, 24 count
Newair - Pure Spring Hot/cold Water Dispenser - Black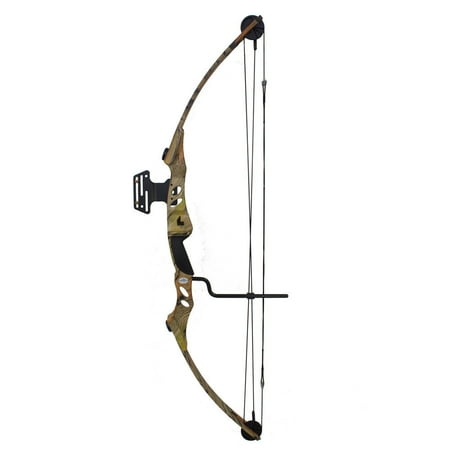 SAS Siege 55 lb 29" Compound Target Bow w/ 5-Spot Paper Target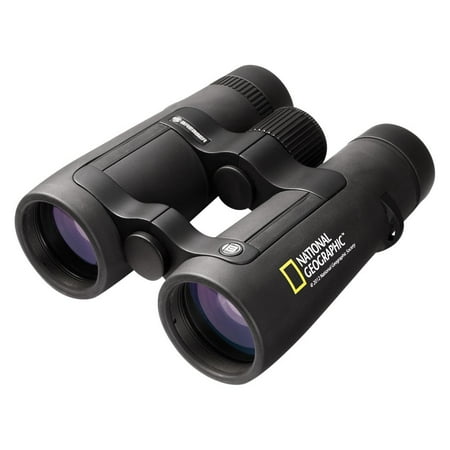 National Geographic 10x42 Waterproof Binoculars
Note: Some of these items could already be out of stock. Just get what you can!
Order as much Water as possible. Will help a lot in the event of supply cut off or when clean water can't be accessed. If you can buy a water filter would be great. One that doesn't need any electricity. There's a lot out there. Water is life!
It'll help if you're living in a house with basement or pre-build bunker. You can always update your kitchen supplies every month or whenever possible. Keep updating and if you want keep a stock list of everything you have or should have.
Remember, don't wait until the time of emergency to get the least essential of items. As everyone will be doing the same thing. And, you might not be able to get the things you want. Everyone, will be for him or herself. Keep enough for yourself or family members. And, a bit more if you're willing to help others.
Take care, be prepared and be safe!
P.S. Always be prepared for the worse!