Casio Analog Chrono Resin White
Hey guys,
Just sharing one of my old unboxing video for G-shock GA-100B-7ADR white version. I already got the green Rangeman which I wear for work. But, I thought, the GA white looks cool too. It'll fit fine when I'm wearing white or whatever.
Wall-marts are having a sale right now. If you're interested why not take a look?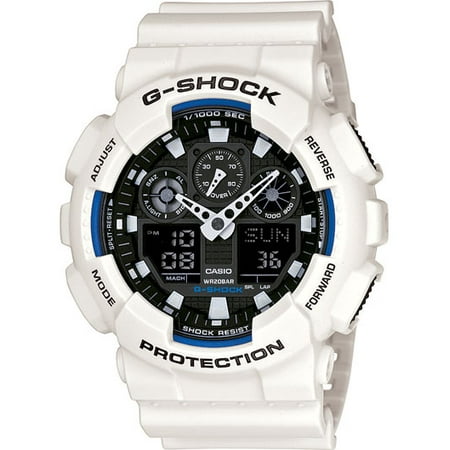 Casio Analog Chrono Resin White
I still have it. And, it looks really good. I like the design and color of white band and black watch face. A little bit of blue on the four corners. You can set the date and time settings just by pressing the mode button. Of course, they have the basic stopwatch etc.
I'm pretty sure, you already know all the functions of a watch. I've already got a collections of blue, green, black and orange. I'm thinking of getting the red color G-shock. I'm still looking around for any unique feature that I like.
Well, anyway. Don't forget to watch my unboxing video!
P.S.
Casio Analog Chrono Resin White
Get yours today!